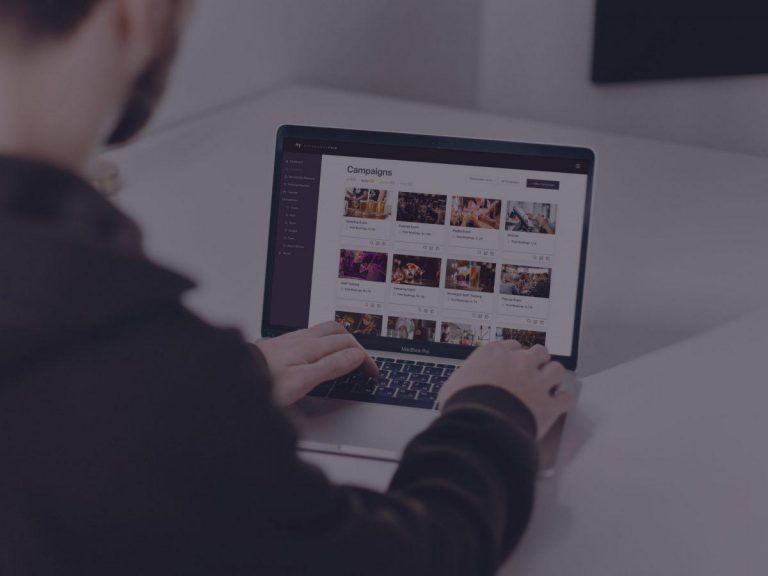 Experience This is a B2B brand execution platform, used already by some of the world's biggest and best brands and agencies since launching in 2019.
As a single hub to manage brand activations, events & POS, it connects brands, agencies, and their B2B customers to deliver better brand experiences, increased productivity, efficiency savings, and control over ROIs.
Built from the ground up by Michelle Golding, a former Sales and Customer Marketing Manager for one of the world's largest FMCGs, this award-winning brand activation platform has overcome extreme adversity thanks to launching just prior to the Covid 19 crisis.
How did Experience This begin?
Despite brand activations and experiential being one of the most powerful ways to convert a consumer, Michelle identified early on in her career just how inefficient these practices can be.
She witnessed first-hand how the traditional ways of activating across the industry (typically arranged via spreadsheets and email chains), often caused below-the-line brand activity to be error-prone, wasteful, and lacking in data.
Michelle set about to deliver an automated brand activations platform that could transform the way that brands handle customer marketing, and drive value to their customers.
With the support of her early clients, she has invested over £1m of forward revenue into building the technology. Michelle and her team have proudly built an award-winning unique software, and were recently thrilled to be awarded 'Most Innovative Brand Activation Platform 2022' by SME News UK Enterprise Awards!
Key benefits for clients
Improve activation ROI by 2.2x
Improve salesforce productivity by 25%
Reduce landfill and destruction of activation assets by improving utilisation rates and enabling collection and recycling of assets.
How does Experience This work?
Brands and experience creators start by uploading their campaigns using the campaign editor software. Campaigns can range from POS Kits, to festival takeovers, sampling campaigns, staffed events and even brand home tickets or merchandising visits. The software enables them to build winning selling profiles, and most importantly, put in place the right settings to enable automation ongoing.
With the option to pre-load their B2B database of customers (for example, the on premise), they have options to put in place targets and restrictions on who can book.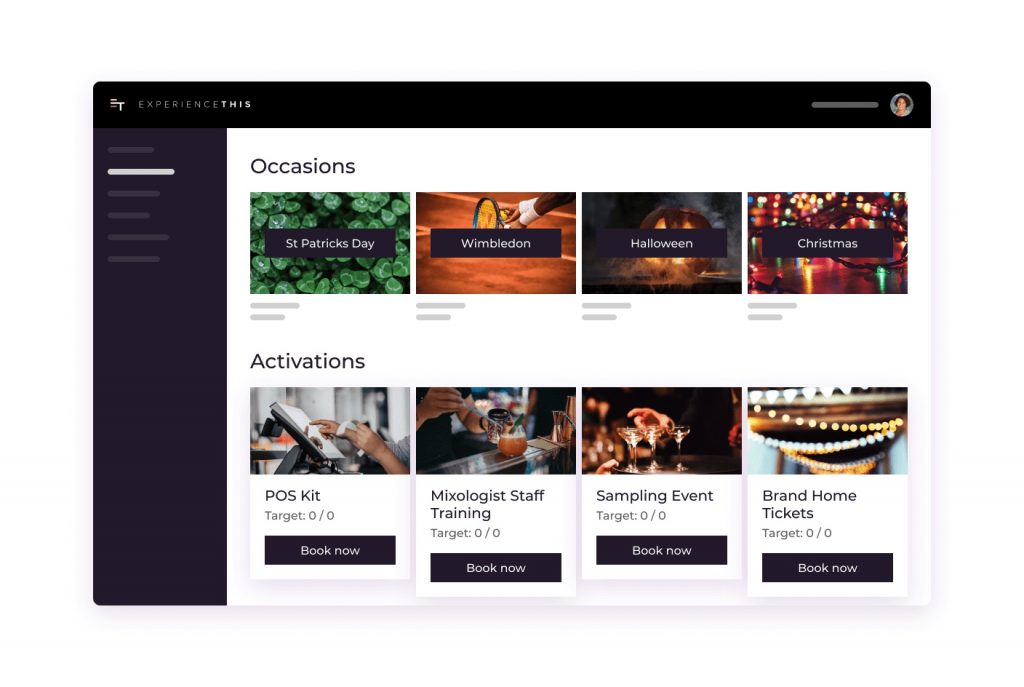 This can enable brand salesforces, customers or partners with an easy method of booking brand support.
The innovation applied to ensure scalability has been a vital part of the Experience This growth journey. For example, enabling the availability calendar to take into account everything from assets and staff availability, to required lead times, warehouse turnaround time, and so on.
The agility of this ground-breaking software means each booking flow is developed to fit the unique needs of each brand. This means that any different layers of approval needed can be built in, from commercial sign off to agency facilitation, stopping approvals getting lost in never-ending email threads.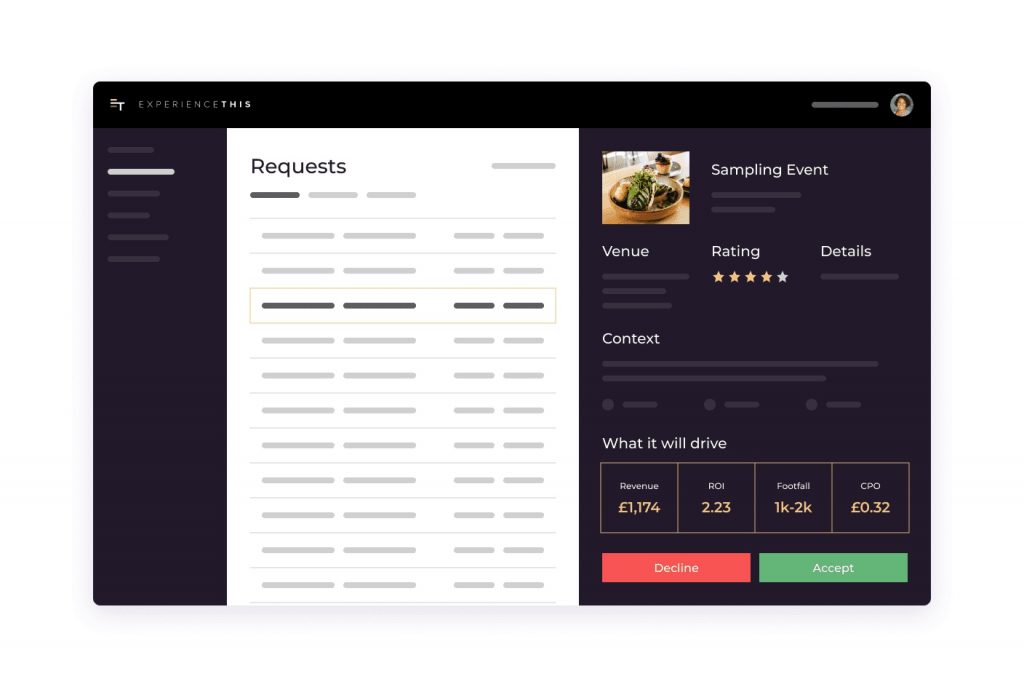 Finally, this level of control results in brands improving their ROI substantially. Not only can they set commercial parameters around their activity, they can track, measure and control investment decisions. The data-driven platform tracks a range of KPIs and presents information in a visual way that allows brands to learn and evolve their brand execution strategy for the better.
Winning this award – what would it mean to Experience This and the team?
Michelle says:
'Having launched a brand activation platform, just months before the pandemic hit, it has not been an easy ride. After a fast start to the launch back in 2019, our progress was quickly curtailed when clients froze all activation spend into the on trade. As you can imagine, it was an anxious time!
We have now been fully launched since July 21, and since facilitated over 12k activations for our clients. We are so proud of our one-of-a-kind technology, it truly is a labour of love. We've kept the team small to date, choosing to reinvest all profits into the technology. Having worked tirelessly to build the platform over the past three years based on the feedback of clients, we would be beyond thrilled to receive this recognition and validation'. More information can be found by visiting https://experiencethis.co/