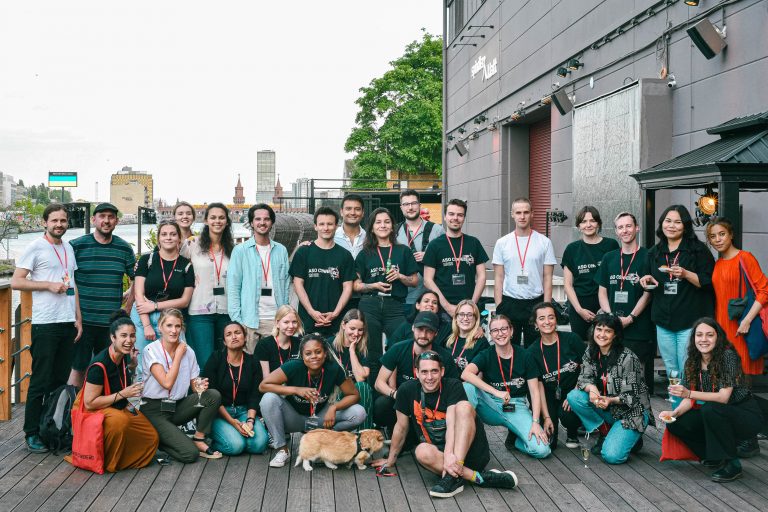 About Phiture
"Through thought leadership, technical innovation, and attracting the brightest minds in the industry, we aim to be the number one mobile growth consultancy in the world."
– Andy Carvell, co-partner at Phiture
Founded in 2016 by Andy Carvell and Moritz Daan, our diverse and international team of Phiturians now numbers more than 150 people. Our agency is divided into teams focussing on App Store Optimization, Performance Marketing, Retention and CRM, Growth Consulting, and Subscription Optimization.
Phiture's philosophy is simple: Everything we know, we share. We open the world of mobile growth to all through three ASO, Mobile Growth, and company blogs, two dedicated Slack Channels, as well as a full program of webinars and events.
Our open approach to knowledge sharing has been richly rewarded. Our clients include some of the world's best loved apps, such as Komoot, Lego, and Bumble.
Phiture is all about demonstrating expertise through thought leadership. In 2022, we took this strategy one step further with three separate but related projects to bring our app marketing services to a new audience: the creation of the Phiture Academy, the publication of the Advanced ASO eBook, and a brand new format for Phiture's own 2022 ASO Conference.
Each initiative was eye-catching and transformative in its own right, and successfully helped to reinforce Phiture's industry-leading reputation for mobile growth.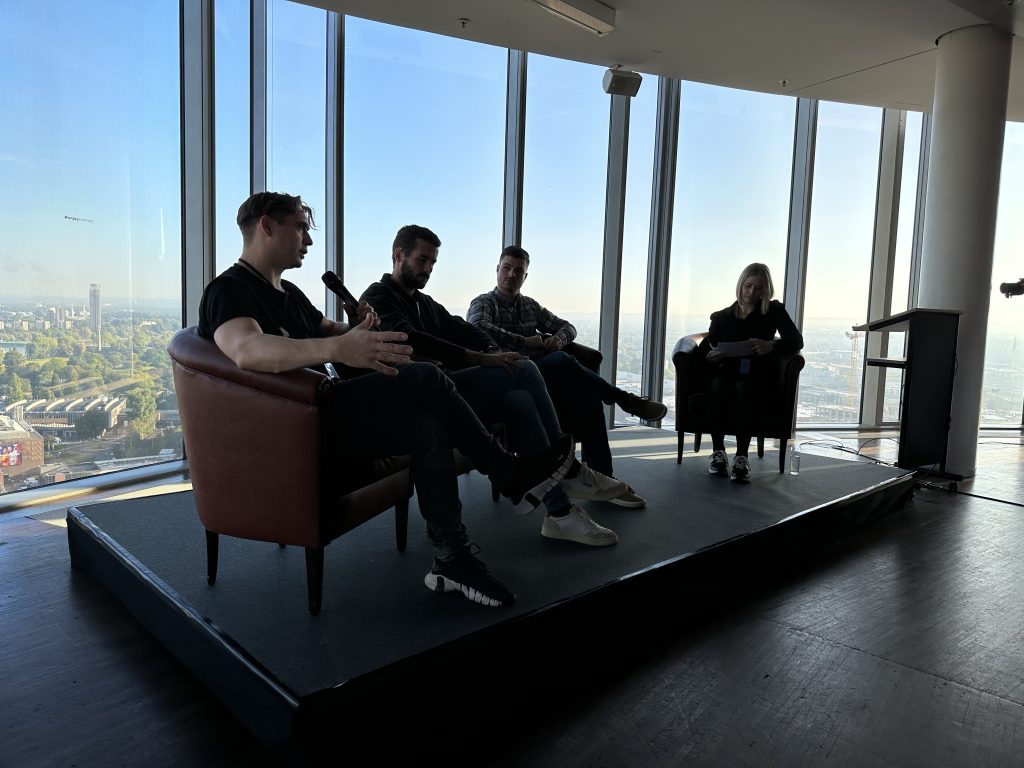 Phiture Academy
Presented by co-founder Andy Carvell, the lessons are short, slick, and ideal for students who want to learn on the go. In this fully on-demand space, learners can run through a series of accessible and digestible mobile growth content and become experts in the field.
Our team of over 100 mobile growth consultants worked together on the curriculum, synthesizing the content in bite sized lessons designed for self-paced learning.
Our first course, ASO for Beginners, was deliberately designed to appeal to newcomers, whilst giving existing ASO practitioners a chance to consolidate their knowledge. We also targeted marketing professionals looking to branch out and improve their knowledge of this important field.
Phiture Academy is also offered to our internal staff, offering anyone looking to develop their own app marketing skills the chance to become 360-degree mobile growth experts.
Advanced ASO eBook
We wanted an approachable, fun treatment for large amounts of serious, technical content. On the one hand, the book needed to feature the expert-level knowledge and detail required to appeal to experienced ASO practitioners, but on the other, it needed to be accessible and engaging to avoid discouraging novices in the field. In order to achieve this, we tasked our Design Team at Phiture to present the material in an innovative way.
The solution was to create a lovingly crafted cover illustration (reminiscent of a book of spells or renaissance workbook) and add modern twists on classic paintings, turning the dense specialist subject matter into something delightful and accessible, even for those new to the field of ASO.
ASO Conference 2022
Inspired by the long lack of in-person events in 2020 and 2021 and also the possibilities online conferences offered, we made the format for the ASO App Conference as interactive as possible so attendees could choose the most relevant content to watch and engage with.
This year, and for the first time ever, we introduce the ASO Conference Workshop Zone. These workshops ran in parallel to the presentations on the main stage and went much deeper into topics, giving attendees the choice to choose the topics important to them.
Diversity, Inclusion and Climate Action
"Phiture is a company made up of experts in their respective fields, who openly share their knowledge and openly care about their community. What sets Phiture apart is its dedication to making mobile growth knowledge available to all, and its commitment to diversity, inclusion, wellbeing and climate action."
– Andy Carvell, co-partner at Phiture
Diversity and inclusion are at the heart of Phiture's daily operations and have been since its inception. We believe that everyone deserves a workplace where they can express themselves and feel valued. By creating an inclusive environment for the individual, we also create an atmosphere in which everyone can thrive. We are committed to fostering a company culture where every voice is welcomed, heard and respected. We are proud to have an international team of 42 different nationalities and a balanced workforce in terms of gender representation.
To make sure diversity and inclusion are not just ideals to be respected only in theory, in 2020 we founded our Phiture's Diversity & Inclusion Team, consisting of 17 employees from different areas and levels of the company. The goal of the team is to ensure that Phiture is as diverse and inclusive as possible – we want to be proactive and not only reactive to the issues affecting our staff.
Some recent successes of the Diversity & Inclusion Team include: Creating a Code of Behavioral Conduct for all Phiture employees; making all restrooms gender-neutral; introducing the option to choose pronouns; running several surveys to understand current challenges and finding solutions.
Additional important causes the Phiture team have been actively supporting include:
Ukraine relief efforts
Alongside the wider mobile growth community, as well as companies and individuals around the globe, Phiture was shocked by the invasion of Ukraine by Russia. It was clear from the outset something more than a cash donation needed to be done. With the help of German NGO Ukraine Hilfe, Phiture mobilized its multi-lingual team and were able to deliver much needed supplies directly to the Polish/Ukrainian border.
Phiture Women Series
This year, to mark International Women's Day, Phiture invited its female team members to reflect on their professional experiences in the workplace. This series of articles was designed to bolster our diversity and inclusion commitments by sharing the varied experiences of our team, and encouraging others to consider different perspectives to their own.
In 2019, Phiture made a long-term commitment to drive meaningful change and joined Leaders for Climate Action. We've been climate-neutral ever since, and we continue to be mindful of our impact to ensure we live up to our pledge.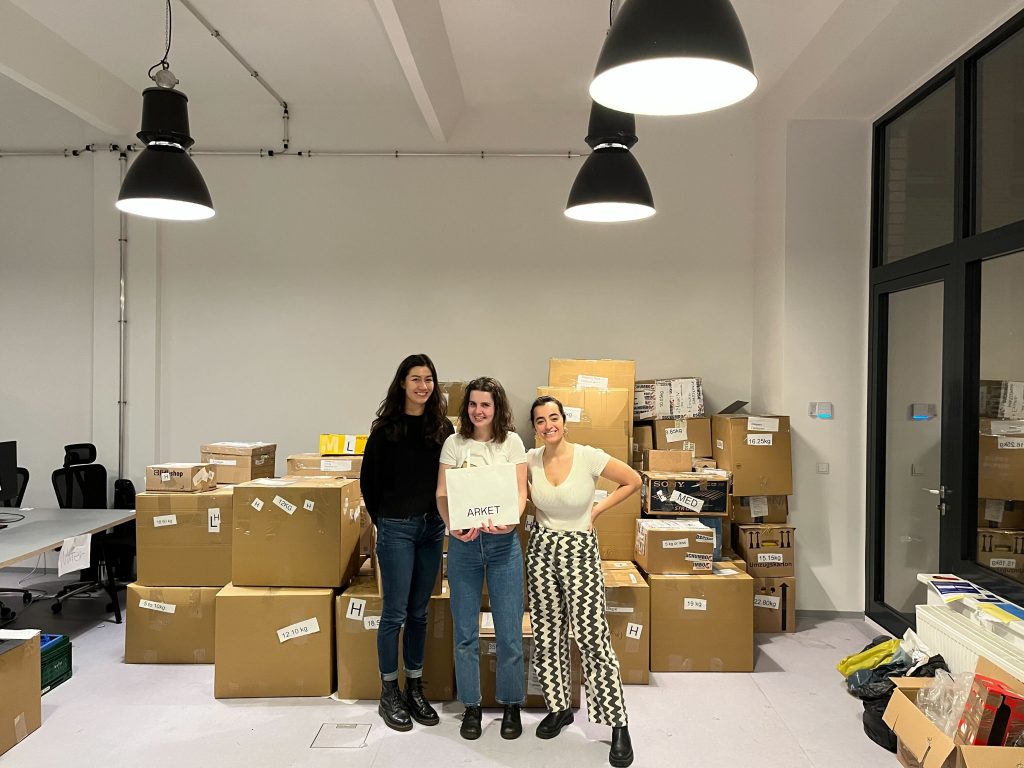 Climate Promise
Phiture's dedicated Climate Team regularly meets to discuss how the wider team can be more environmentally friendly, as well as engage in participatory action. This year, the Climate Team organized a trash collection, involving a walk around the neighborhood and clearing green spaces of plastic. We also invited Tomorrow Bank to give a talk to the Phiture team about green banking.
"What does being nominated mean to Phiture?

We know that the European Agency Awards are amongst the most prestigious in the agency world. Knowing that nominees are judged purely on merit means being shortlisted as one of the outstanding agencies in Europe is a huge honor in itself. It is also a welcome recognition of our unique knowledge-sharing philosophy and dedication to continued growth, both for ourselves and our clients.
That shared growth has been entirely down to our tireless Phiturians, who have continued to give their all in what has been a challenging and uncertain year for our industry. Being named B2B Agency of the Year would be a fitting recognition of their efforts and a deserved end to 2022.
Website | Phiture Academy | Instagram | LinkedIn