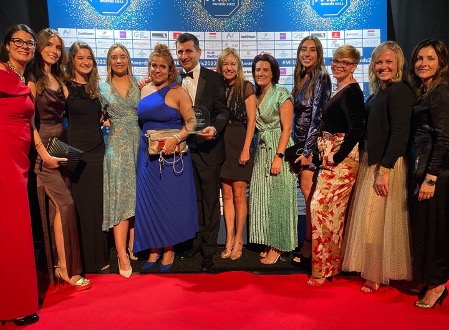 Principal. Global Events is a global events agency with 28 years of experience delivering award winning live, virtual and hybrid events for our clients, some of whom we've worked with for over 20 incredible years and counting!
Extraordinary Event Experiences
We design immersive large scale event concepts, experiential events, brand activations, product launches, exhibitions, recognition events & festivals… the possibilities are endless!
Clients
Most of our clients are from the UK, Europe and the USA. They're high profile brands from industries like tech, consulting, finance, media, beauty and retail and we bring their brands to life across the world, through tailor-made production solutions, engaging content, stunning visuals and meticulous logistics.
Our clients trust our creative vision and come back to us year after year, we've experienced many magical moments together – they're definitely a big part of our Principal Family.
Our Team
A huge shout out to our dedicated and talented team, we couldn't do what we do without them. Our team transform our events from good to great!
Principal. is multicultural and diverse, we're from the UK, Europe, Asia and Australia, between us we're fluent in 7 languages.
Most of our senior team joined the company as juniors, and our focus has been to mentor and inspire them to achieve from there. We've structured job roles so that work life is flexible and balanced with home, and this has been at the heart of retaining and supporting our most experienced people.
Event Highlights: The Day Lewis Awards Show – The Stars of Day Lewis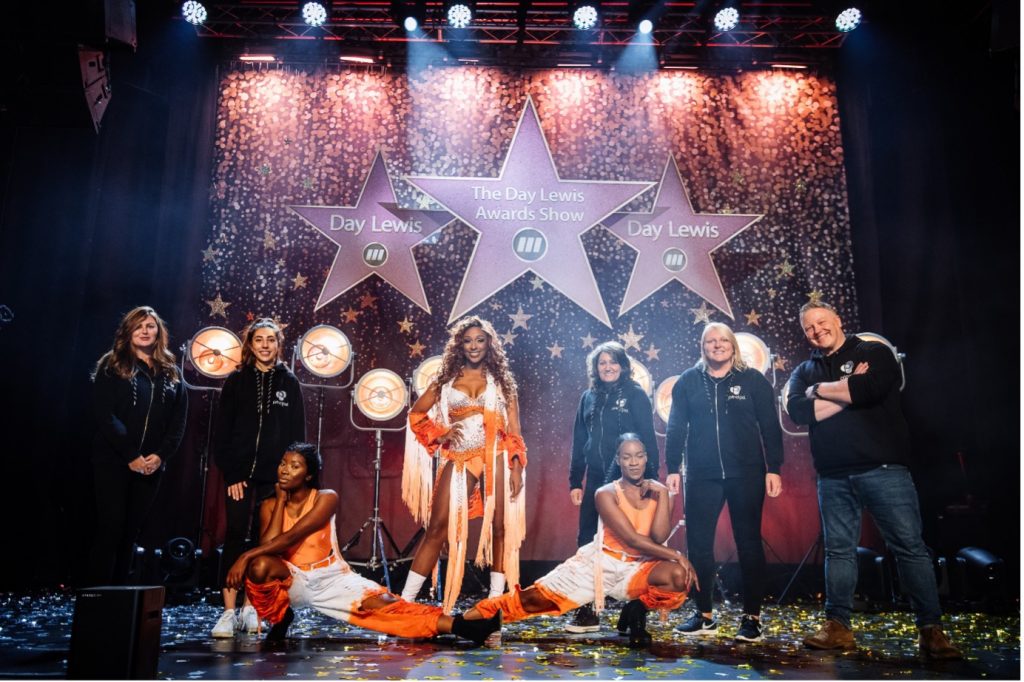 It was a privilege to design and deliver the award-winning Day Lewis Virtual Awards Show, the first of it's kind for our client of eleven years, celebrating the work of their front-line pharmacy heroes.
Stakeholders wished for a return to live for the next event but increasing pressures meant a swift decision was taken to host the event virtually, the challenge being to exceed all expectations set by the previous year! Taking inspiration from The Masked Signer, we celebrated and delighted the audience of 1200, in what was one of their toughest and most accomplished years, with a fully produced TV-style show revolving around the stars of Day Lewis. Once again we pushed the boundaries of the virtual world, alongside host Joel Dommett, celebrity guest Alexandra Burke, and the stars of Day Lewis themselves.
The Day Lewis Show – Take 2 was once again industry leading and award winning. The feedback was incredible.
Event Highlights: SPAR Retail Show (SRS) and The Tomorrow Land Festival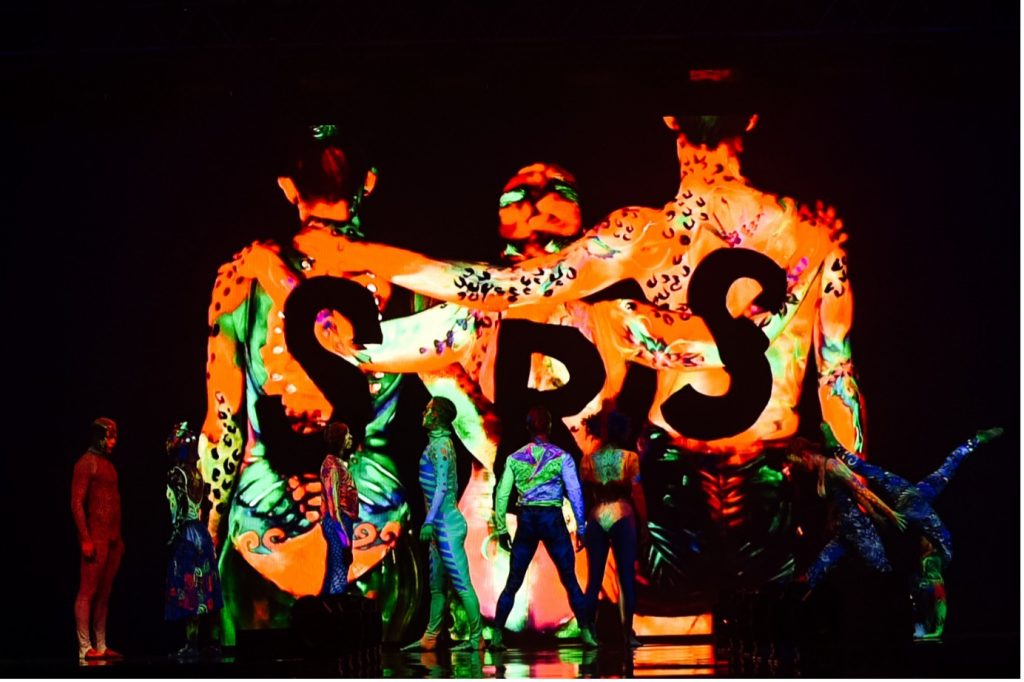 We went BIG for their return to live this summer with a conference, exhibition and awards show for 1200. The tradeshow was filled with over 200 interactive branded booths, the conference featured multiple LED screens with specially curated content designed to jump from screen to screen. Six hours later we transformed the space into a Tomorrow Land Festival, accessed by walking through an LED tunnel, alive with acrobatic elves, UV dancers, an electric string quartet, and a high-energy acoustic roaming band. Dancing until the early hours to our showstopping headline act Jam Hot, compulsory!
Dream Brief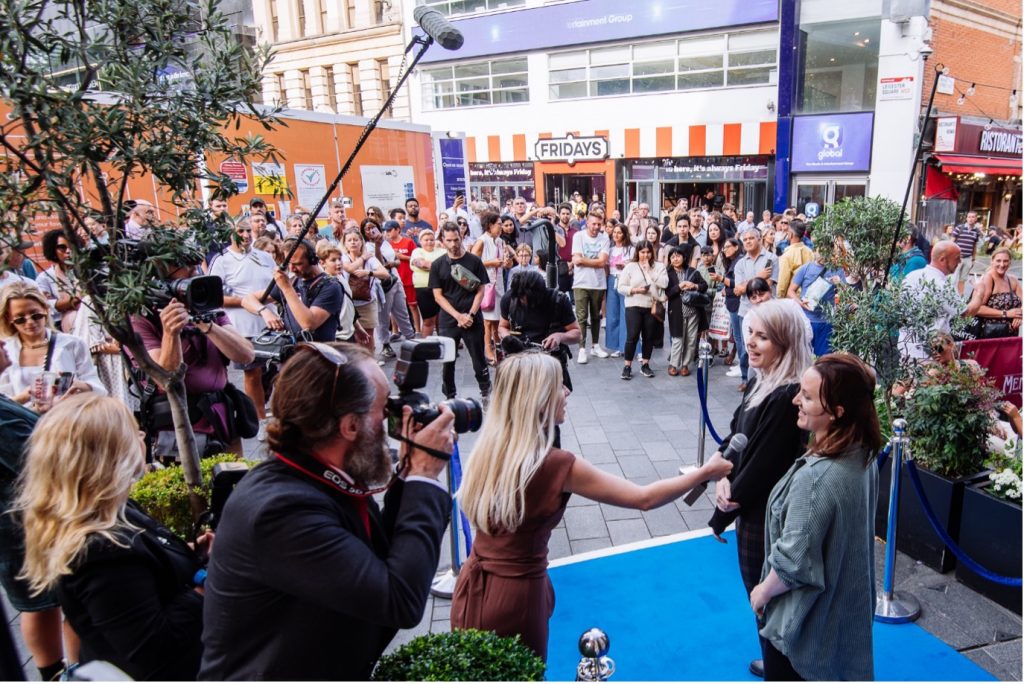 Fast forward to last month and with only 5 weeks lead time, we just have to mention the arrival of the dream brief to deliver a 4 day activation for one of the world's largest digital streaming and e-commerce brands in the lead up to the London premier of their new flagship series… we could not help ourselves but go all out!! Including a celebrity style welcome to London, an immersive and magical banquet, plus attendance at the biggest London premier in our client's 15 year history.
Winning Ways
We're proud to have 14 consecutive years of events industry recognition under our collective belts, as finalists/winners of experiential marketing, best agency, best collaboration, best supplier & virtual event awards, including best celebratory event and best event on a small budget. Each year we're placed in the UK events industry top 20 agency tables, and feature regularly in our press as Industry Female Leaders and A Listers.
Over the past year or so …
The last few years have been tough for everyone – financially, physically and emotionally! Our entire industry was turned on it's head! Our strengths in production and digital services meant that our team were able to rise to the challenge and reimagine large-scale events into fully virtual formats, at short notice or whenever we needed to, whilst still being inspiring and engaging. Last year we acquired 19 new clients, despite the ongoing pandemic and were thrilled to receive multiple awards for our virtual events.
We mentored and inspired our team throughout the tough times, ensuring everyone felt secure and had a strong sense of purpose. We invested across the business to achieve our targets for growth and everyone's skill sets grew.
We became stronger, resilient, better equipped and as a result the past 12 months have been incredible!
So far, we've achieved our largest ever client win to deliver the worldwide programme of 175+ events per year for our global consultancy client.
Our team of 23 is the biggest in our history.
We're on cloud nine!
We're so proud of 28 years of Principal, our team, our clients, and the scale and global reach of our events.  We've grown, diversified, and stayed relevant throughout, and we're on cloud nine this year to be a finalist at The European Agency Awards.  It's a very special achievement to be recognised alongside so many diverse and creative agencies from across Europe.  Congratulations and good luck to all the finalists!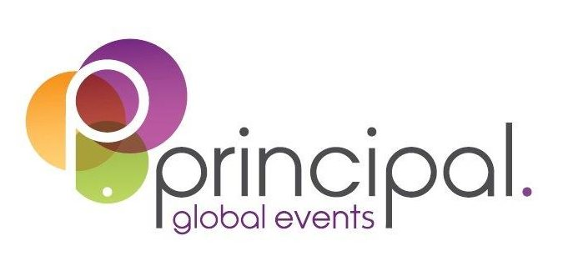 Follow us on FACEBOOK – INSTAGRAM – LINKEDIN
Contact us on info@principalge.com