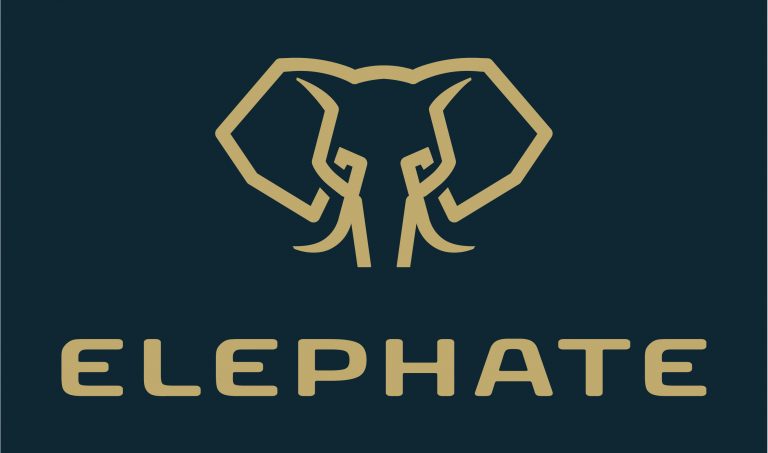 Elephate is a small content marketing agency based in Wrocław, Poland. Our services combine the three most important fields (to us): content marketing, Public Relations, and SEO. We decided that only the synergy of these three fields could bring us the right clients and produce the desired effects for them. Combining our USP with goals helped us define Elephate as a content marketing agency. We made the decision to create content that engages the audience not only by delivering interesting data (as we have done since the beginning), but also by delving into people's problems and telling their stories. Oftentimes, presenting topics that have a social impact and may initiate social discussions.
To us, a big part of being a successful content marketing agency is taking part in the European Awards. That is why we decided to implement the European Agency Awards into our marketing strategy. The goal of this implementation was to share our success from the awards with our clients and to show our work in the international industry environment. Working together with the clients on the case study that presents our results and reaching out to them about the awards that we won with their projects has helped us to create an even stronger bond with our clients. In turn, sharing the award through the client's social media channels helped them create better relationships with their target audience.
This time, we submitted a campaign that was very important to many of us. Our client, Nutridome, is a famous cosmetics online platform and shop in Poland. The cosmetics they offer are based on natural ingredients. It is also a place for brands that want to build their recognition and stand out in the market. Thanks to this cooperation, we have managed to get to know the beauty market in Poland very well, as well as the needs and expectations of potential customers and brand recipients.
The client's brand values were the inspiration for us to create the topic of the campaign, which has a meaningful impact on a lot of brand clients who are women. These days, it is very significant to support femininity and stand by the target audience. The best option was to create content that proves it very well.
It appeared that the topic of femininity and sisterhood is not indifferent to many Poles. This is demonstrated by the success of our digital PR campaign for Nutridome – Femininity – how do we understand it today?
The choice fell on a topic close to Nutridome, but also had to be important and socially relevant. In response to the topic of femininity and sisterhood, which often appears in public space, we decided to give the floor to the people involved and ask them about their approach to this issue.
We have developed a research plan that assumes the examination of such areas as, among others, the identification of roles played by Polish women of different ages, the life satisfaction of Polish women, and the way in which Polish women and Poles define femininity and sisterhood. On this basis, we prepared a survey.
We conducted a remote quantitative-qualitative survey on over 1K respondents and analyzed the results. The questionnaire included open-ended questions, thanks to which we could use the respondents' statements in the content of the report.
We were able to prepare a comprehensive report, which was supplemented with valuable expert opinions and visually appealing graphics. We invited experts who deal with femininity, psychology, feminism, and social exclusion on a daily basis. Furthermore, we asked them to comment on the survey results. Angelika Balbuza, educator and co-creator of the social campaign wystarczającodobre.pl, Magdalena Popek, psychologist and business trainer, and Kaya Szulczewska, social activist, pro-women activist and artist, gave their comments.
The report was promoted through media relations: contact with bloggers and editors of online media platforms (general news portals, beauty, women's, and health magazines). Thanks to this approach, we flawlessly reached our target group and achieved a reach that exceeded our initial assumptions four times over. We managed to get more than 618 external brand publications on the web, which created about 4 499 496 reach (according to Newspoint.pl, the tool for media publications monitoring).
As part of the campaign, we conducted our own research and developed a questionnaire. Thanks to this, we gathered data on the perception of femininity and sisterhood in Polish society. Based on the responses, we created a convincing, in-depth analysis and enriched the data with attractive infographics.
Winning an award strengthens the collaboration with our clients and helps to make Elephate a stronger brand. The European Agency Awards also played their part in redefining Elephate as a content marketing agency that focuses on three seemingly different fields. Realizing the digital PR campaign focused on the areas that are socially important made Elephate and Nutridome visible as brands that are socially responsible and stand by their clients. We made a statement and took part in the discussion about femininity, body positivity, female roles in society, and what it means for both women and men.
By touching on more significant topics, realizing comprehensive content, and creating in-depth reports, we grow and develop our company and our media and client relations. Being part of the European Agency Awards also helps our team to grow closer and celebrate our success. Also, to motivate each other to be nominated for next year.