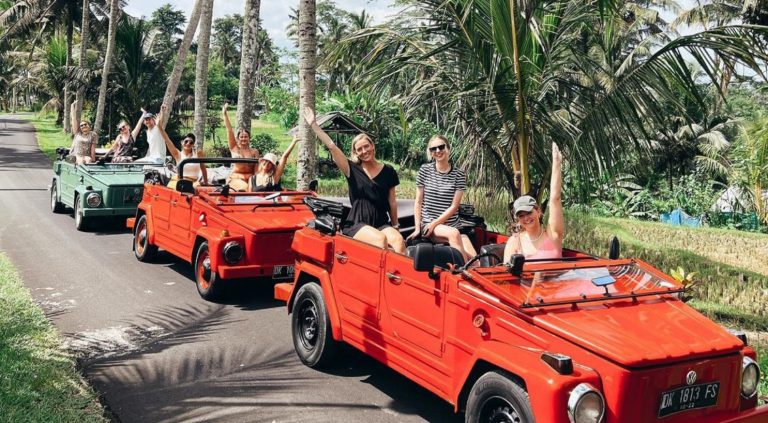 Made up of digital marketing experts scattered across the world, Dawning Digital has proven that you don't need a shared, physical office space to foster a thriving team culture! Founded in 2017 by former digital nomad, Sol Spier, our creative team was built on the foundation of location and schedule freedom, offering each of our employees a unique, flexible work environment that allows their creativity to thrive.
While supporting the growth of our clients is our driving mission, we're passionate about supporting the growth of our team members too. With a flexible working policy, a robust culture of connection, and plenty of room for everyone to shine, we're dedicated to bringing out the best in our team so that they can in turn bring out the best in our clients.


Cultivating Connection

Though we may not share a physical space, the virtual space we share is rich and expansive! Built up of platforms like Slack, Asana, and Mibo, rather than bricks and mortar, it provides the setting for our team culture. From hosting regular team-building activities to meeting up for virtual 'coffees', our nomination for Best Agency Culture is a testament to the intentional steps we've taken to ensure our team feels connected no matter where they are on the globe.
Our talented project manager, Jozi, has been with us since our early days and shared what our team culture means to her, "Dawning Digital may be just another agency on the surface but as the longest-standing employee, I can say with full certainty that it is much more than JUST a job. Since working here, I have experienced exceptional growth, unwavering support and more laughter than what is probably considered appropriate in a workspace. The work is so much fun, and I love it, but the vibe is irreplaceable!"
When we're lucky enough, we also get to connect in person through our annual company retreats. These all-expenses-paid trips allow us to bond and set goals together for the next year. In 2023, our destination was Bali, Indonesia!

Flexible Working Environment
From the early stages of Dawning Digital to where we are today, rigidity has never been our style. Instead, we celebrate freedom – creative, personal, and professional! A few ways we achieve this is through our leave policy, which offers unlimited time off with a minimum requirement of 24 days a year, and through our schedule and location flexibility, which caters for each team member's unique working needs.
"At Dawning Digital, flexibility isn't just a checkbox—it's a testament to their incredible agency culture," says our account manager, Sarah. "When I mentioned a 10-day Dubai trip, rather than traditional time off, they encouraged me to weave my workdays around my explorations. Their belief? As long as responsibilities are met, they fully support unique work-life blends. Their mantra? Get your work done, and live your life. With Dawning Digital, you don't just experience flexible work, you live a balanced digital lifestyle."
Freedom isn't just a benefit of our work environment, it's a core value that we've built on from the very beginning, which is why we're particularly proud to be nominated for Best Flexible Working Policy. In the ever-shifting digital landscape, we allow our team to stay agile and grow in the directions they're drawn to.


Bringing Out the Best in Our Team & Our Clients

Though our team may be small, our clients – and their hearts – are not. We count AriZona Iced Tea, EBOOST, Sun Brew Coffee, Charlie's Sparkling Water, and more as some of the iconic brands we get to work with. Recently, we've managed exciting social media campaigns such as the AriZona Thirsty Thirty contest in the USA and Europe, generating a combined reach of over 16 million as fans define the new AriZona flavor. 
Being nominated for Social Media Agency of the Year celebrates all the hard work we do to achieve the best results possible for our clients and shine the spotlight on them in a crowded digital space. Our founder, Sol, reflects on what the nomination means to her and her team, and the vision she has for the future:

"Being a boutique agency isn't merely about size; it's a philosophy. It's a choice we made to ensure that our team remains agile, responsive, and deeply connected with each of our clients
In the dynamic world of social media, where trends can shift overnight, our size has proven to be our greatest asset. It allows us to move swiftly, adapting to and often foreseeing changes before they become mainstream. We believe that our nomination affirms this strategy – a testament to the fact that one doesn't need a vast team to make a significant impact. Instead, it's about passion, dedication, and a relentless pursuit of excellence.
Being small has never limited our vision. It has instead sharpened our focus, allowing us to deliver results that resonate and make a difference.
In the midst of giants, we've carved out a niche for ourselves, demonstrating that a tailored approach, close client relationships, and a finger constantly on the pulse of the digital realm can yield results just as powerful as any large-scale operation."
We're sparking a remote revolution – and what's a revolution without a cause? In our case, the cause is creating an environment where our team's creativity and talents can shine, and in doing so, create the best work possible for our clients to shine too.
Find Us:
Website | Instagram | LinkedIn